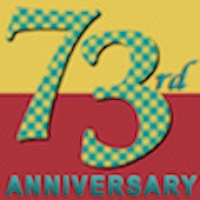 73rd Anniversary
April 9, 2018
New Providence Baptist Church will celebrate its 73rd anniversary on April 22, 2018, in a morning service at 10:45 and an afternoon service at 2:30, with lunch served in-between.

This year's anniversary theme, "Lord, renew our strength," is based on Isaiah 40:31.

Pastor W. Thomas of St. John Baptist Church in San Francisco will deliver the morning sermon. Rev. M.D.F. Washington of Matthew Zion Baptist Church in will be guest minister and Rev. Ray Gentle of Cosmopolitan Baptist Church will officiate at the afternoon service. Guest churches will be Matthew Zion, Macedonia and Cosmopolitan Baptist churches, all in San Francisco, and Faith Missionary in Palo Alto. The New Providence Mass Choir and Youth Choir, under the leadership of Minister Alexis Carr, and choirs from visiting churches, will provide music.

Back